Training Event Details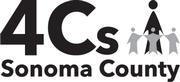 Training Code:
HSN 5a., RIG 1c
Training Name:
Trauma Informed Care (Introduction To TIC, Part 5)
Training Description:
Participants learn how experiences, including neglect and trauma, effect brain development, as well as ways they can plan support and services through the lens of, "what happened to you," rather than, "what's wrong with you."
Training Sponsor:
Community Child Care Council of Sonoma County
Training Sponsor Contact:
Ms. Lorie Siebler
Training Sponsor Phone Number:
(707)757-9907
Training Contact Name:
Irma Zavala
Training Contact Phone Number:
(707) 327-6252
Training Hours:
6.00 Clock hours
Primary Knowledge Area:
Health, Safety and Nutrition
Other Knowledge Areas:
Relationship, Interactions and Guidance, Health, Safety and Nutrition
Is this a Gateways Passport Training?:
No
Event Type:
Web-based Time Specific
Event Start Date:
01/30/2021 09:00 AM
Event End Date:
01/30/2021 02:00 PM
Language of Instruction:
Spanish
Event Notes:
Parte #5 del Cuidado de Trauma Informado en Español.