Training Event Details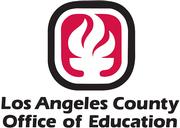 Training Name:
Business Administration Scale (BAS) Overview for Family Child Care _Self Paced Module
Training Description:
You are invited to participate in McCormick Center for Early Childhood Leadership's online self-paced module designed to provide Family Child Care Owners with an overview of the Business Administration Scale for Family Child Care (BAS). Learn how formal assessment of your business and professional practices can help you identify your program strengths and target areas for improvement.
Training Sponsor:
LACOE Head Start and Early Learning Division
Training Sponsor Contact:
Ms. Elizabeth Valencia
Training Sponsor Phone Number:
(562)922-8945
Training Contact Name:
Marlene Alfaro ashouri
Training Contact Phone Number:
(562) 401-5393
Training Hours:
5.00 Clock hours
Primary Knowledge Area:
Leadership in Early Childhood Education
Other Knowledge Areas:
Leadership in Early Childhood Education, Professionalism, Administration and Supervision
Is this a Gateways Passport Training?:
No
Event Type:
Web-based Self-Paced/Ongoing
Language of Instruction:
English
Event Notes:
Access to the module will be emailed to participants during the week of April 10th. Participants will have until June 30th to complete this module and earn 5 hours of professional development.