Training Event Details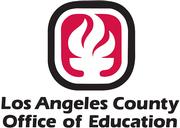 Training Name:
Apoyando A Los Estudiantes De Dos Idiomas: Un Énfasis En La Participación Familiar
Training Description:
Únase a nosotros para aprender cómo un ambiente acogedor ayuda a construir relaciones significativas entre las familias y los cuidadores. Cuando los padres se sienten cómodos, reconocidos y valorados, se crea una asociación positiva entre los cuidadores y las familias. Un aula acogedora tiene que ver con la comunidad y la equidad. Los maestros pueden crear un ambiente donde los estudiantes se sientan seguros, valorados y donde se les brinde acceso al plan de estudios que los involucre y los desafíe de manera significativa.
Training Sponsor:
LACOE Head Start and Early Learning Division
Training Sponsor Contact:
Ms. Elizabeth Valencia
Training Sponsor Phone Number:
(562)922-8945
Training Contact Name:
Vivana Longoria
Training Contact Phone Number:
(626) 833-6017
Training Hours:
2.00 Clock hours
Primary Knowledge Area:
Dual Language Development
Other Knowledge Areas:
Child Development and Learning, Culture, Diversity and Equity, Relationship, Interactions and Guidance, Family and Community Engagement, Dual Language Development
Is this a Gateways Passport Training?:
No
Event Type:
Web-based Time Specific
Event Start Date:
03/30/2023 05:00 PM
Event End Date:
03/30/2023 07:00 PM
Language of Instruction:
Spanish
Event Notes:
Tenga en cuenta que todos los participantes registrados recibirán un correo electrónico de confirmación con un enlace de Zoom dos días antes del evento.