Training Event Details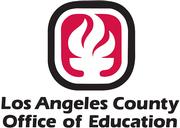 Training Name:
Supporting Dual Language Learners: Emphasis on Family Engagement
Training Description:
Join us in learning how a welcoming environment helps to build meaningful relationships between families and caregivers. When parents feel comfortable, recognized, and valued, it creates a positive partnership between caregivers and families. A welcoming classroom is about community and equity. Teachers can create an environment where students feel safe, valued, and where they are provided access to curriculum that engages and challenges them in meaningful ways.
Training Sponsor:
LACOE Head Start and Early Learning Division
Training Sponsor Contact:
Ms. Elizabeth Valencia
Training Sponsor Phone Number:
(562)922-8945
Training Contact Name:
Vivana Longoria
Training Contact Phone Number:
(626) 833-6017
Training Hours:
2.00 Clock hours
Primary Knowledge Area:
Dual Language Development
Other Knowledge Areas:
Child Development and Learning, Culture, Diversity and Equity, Family and Community Engagement, Dual Language Development
Is this a Gateways Passport Training?:
No
Event Type:
Web-based Time Specific
Event Start Date:
03/16/2023 12:00 PM
Event End Date:
03/16/2023 02:00 PM
Language of Instruction:
English
Event Notes:
Please note that all registered participants will receive a confirmation email containing a Zoom link two days prior to the event.