Training Event Details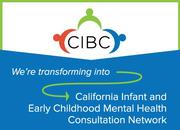 Training Code:
IECMHC PROFESSIONAL RESILIENCE
Training Name:
Professional Resilience in Challenging Times
Training Description:
Early childhood caregivers working with very young children and their families often find themselves out of balance, with their own personal health and well-being impacted. This webinar will introduce a realistic and practical approach for developing an integrated balance between work and personal life. Key areas of focus will include an overview of personal wellness strategies and increased understanding of how intentional practices can promote well-being and resilience, along with gaining an understanding of the benefits to very young children and families served. Participants will have opportunity to engage in some brief practices to demonstrate a variety of experiences.
Training Sponsor:
WestEd - California Infant and Early Childhood Mental Health Consultation (IECMHC) Network
Training Sponsor Contact:
Mrs. Jennifer Miller
Training Sponsor Phone Number:
(877) 524-2422
Training Contact Name:
Lynsay Alexander
Training Contact Email:
lalexan@wested.org
Training Contact Phone Number:
(916) 346-5296
Training Hours:
1.00 Clock hours
Primary Knowledge Area:
Professionalism
Other Knowledge Areas:
Professionalism
Is this a Gateways Passport Training?:
No
Event Type:
Web-based Time Specific
Event Start Date:
05/25/2022 04:00 PM
Event End Date:
05/25/2022 05:00 PM
Language of Instruction:
English
Event Notes:
Once you are registered, the Zoom meeting invitation and 6-digit passcode will be emailed to you. You will receive this email 1 week in advance of the training.