Training Event Details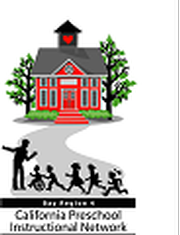 Training Name:
Dual Language Learner: Setting the Stage for Our Young Dual Language Learners, Implementation of CECO Module 1
Training Description:
• Discover the groups and projects that have received funding to provide educators with professional development specific to California's young dual language learners. • Explore who California's young dual languae learners are by looking at terminology, statistics, characteristics, and developmental pathways. • Consider why it is important to understand how young dual language learners learn and develop language as well as other key school-readiness skills.10% • Discuss how programs and teachers can provide rich learning environments for young dual language Dual-Language Development 50% learners to thrive in.
Training Sponsor:
California Preschool Instructional Network (CPIN), Region 4
Training Sponsor Contact:
Mr. John Moon
Training Sponsor Phone Number:
Training Contact Name:
Bernadette Thiry
Training Contact Email:
bthiry@cccoe.k12.ca.us
Training Contact Phone Number:
(925) 942-3369
Training Hours:
3.00 Clock hours
Primary Knowledge Area:
Dual Language Development
Other Knowledge Areas:
Child Development and Learning, Culture, Diversity and Equity, Relationship, Interactions and Guidance, Family and Community Engagement, Dual Language Development, Learning Environments and Curriculum
Is this a Gateways Passport Training?:
No
Event Type:
Web-based Time Specific
Event Start Date:
03/02/2022 06:00 PM
Event End Date:
03/02/2022 08:00 PM
Language of Instruction:
English
Event Notes:
This Training Event Page is for a Dual Language Learner three-part series. The training topic, date, time and training hours listed in this posting are specifically for the first training on 3/2/22. Please see below for all training titles, dates and times. Flyers are also attached under "For More Information" above. Once you attend all trainings in the series, you will receive 9 total hours total (3 hours for each training, listed in the Registry under each training date).
**By enrolling in this training you are enrolling in all three parts of this series.**
- 3/2/22, 6:00pm-8:00pm, Setting the Stage for Our Young Dual Language Learners
- 3/9/22, 6:00pm-8:00pm, DLL Focus Through the Lens of a Key Development Area: Math
- 3/16/22, 6:00pm-8:00pm, DLL Focus Through the Lens of a Key Development Area: Social-Emotional
Enrollment will close on 2/23/22 or when capacity has been met.
You will receive an email approximately one week prior to the training date with a link to reading material that should be completed prior to the Zoom meeting. The email will also include the Zoom link.