Training Event Details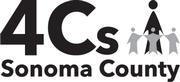 Training Code:
HSN 5a, RIG 1c
Training Name:
Trauma Informed Practices & Resiliency Building for Early Childhood (Part 2 of 3)
Training Description:
This 3-part Trauma Informed Care series will guide early childhood educators working with infants, toddlers, preschoolers and early elementary aged children to understand trauma as well as its impact on young children's brains, behavior, learning and development. You will learn trauma-sensitive strategies to create environments that support children's health, healing and resiliency. This is a 3 part series. Attendees will gain the most benefit if they are able to attend the entire series. Training developed by Center for Optimal Brain Integration
www.optimalbrainintegration.com
Training Sponsor:
Community Child Care Council of Sonoma County
Training Sponsor Contact:
Ms. Lorie Siebler
Training Sponsor Phone Number:
(707)757-9907
Training Contact Name:
Brulene Zanutto
Training Contact Phone Number:
(707)524-3163
Training Hours:
2.00 Clock hours
Primary Knowledge Area:
Relationship, Interactions and Guidance
Other Knowledge Areas:
Relationship, Interactions and Guidance
Is this a Gateways Passport Training?:
No
Event Type:
Web-based Time Specific
Event Start Date:
02/09/2021 03:30 PM
Event End Date:
02/09/2021 05:30 PM
Language of Instruction:
English
Event Notes:
This is a 3 part series meeting every other week on Tuesday starting January 26, 2021 and ending on February 23, 2021. You must register and attend all three sessions in order to receive full credit for attending the series.